Google Project Glass: Technical Reality Or Pie In The Sky?
6:00 PM ET Wed. Apr. 04, 2012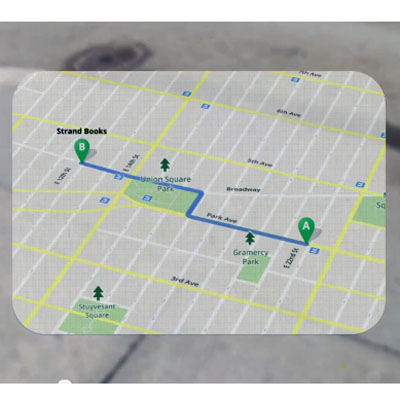 Walking Directions
When the subway's out, there's always hoofing it. The Glass can present walking directions or any other travel information available online. During your walk, arrows appear at each cross street to guide you along. There are apparently no limits to this fantastic system.