Google Project Glass: Technical Reality Or Pie In The Sky?
6:00 PM ET Wed. Apr. 04, 2012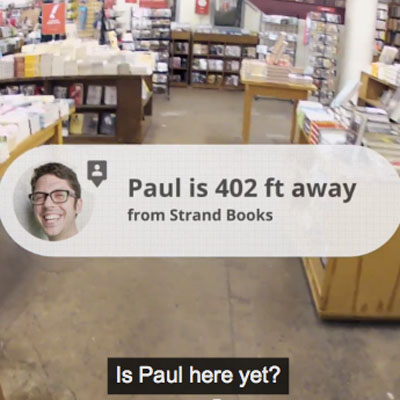 Location, Location
You're at the bookstore but your friend is not. Fortunately, he has shared his location, so you can tap into his whereabouts. Oh, it looks like he's quite close. You meet and conduct your business.