Google Project Glass: Technical Reality Or Pie In The Sky?
6:00 PM ET Wed. Apr. 04, 2012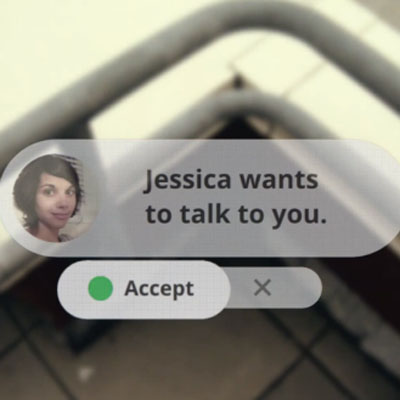 Facetime
Later, you receive a call from another friend. You accept her call and realize she's sitting at a webcam. How lucky, because you just walked up to the roof of your building...