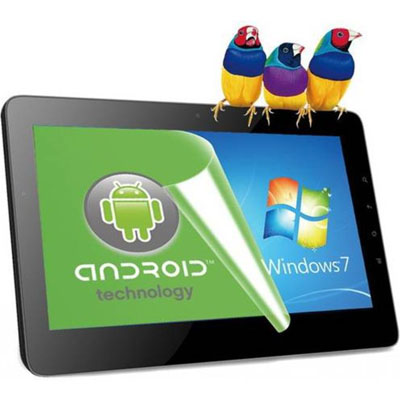 Android Windows Dual-Boot
Unveiled at CES in January, the ViewPad 10pi from ViewSonic came to the CRN Test Center ready to boot either Android 2.3 (Gingerbread) or Windows 7 Professional. It's the first device to come through the lab with Intel's Oak Trail Z670 tablet processor.
Formerly code-named Lincroft, the Oak Trail Z670 is a 32-bit, single-core (two-thread) 1.5GHz Atom processor with integrated GPU. Anxious to get a bead on the new processor's performance relative to other Windows systems we've tested, we booted Windows first. The 32-bit version of Geekbench 2.27 turned in an unimpressive top score of 790; even the slowest of laptops should approach 4,000.