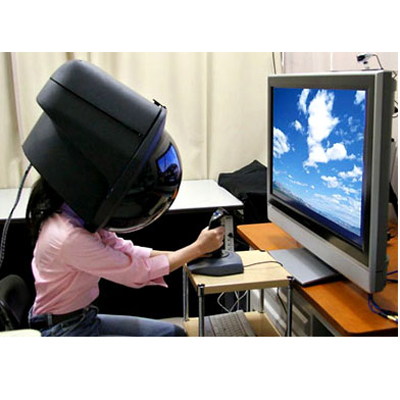 Toshiba Bubble Helmet
First, a disclaimer: this is not a joke. This is an actual prototype that Toshiba unveiled in Japan back in 2006. The idea was to create a "wearable home theater" that gave you a 360-degree panoramic view of whatever video you're watching or game you're playing.
But here's the thing -- the device, along with weighing a reported 6 pounds, appears to be incredibly awkward, not to mention the fact that it looks like someone mounted a full-sized CRT television on the user's head. The picture quality and panoramic experience would have to be pretty amazing to get people to wear something this huge and ugly on their head. It's no wonder Toshiba never released the so-called "bubble helmet" prototype to the general audience. It's pretty much useless unless you want to look like Dark Helmet from "Space Balls."