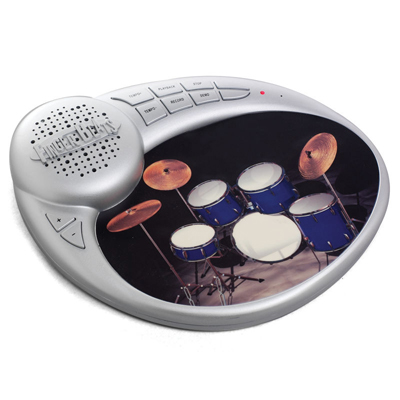 Blue Sky Designs Fingerbeats Mousepad
Here's an example of taking what should be a relatively simple product and blowing it out with a lot of clutter and unnecessary features. The Finger Beats Drum Mousepad by Bluesky Designs takes the tried and true mousepad and transforms it into…well, we're not sure what it is.
The device uses "advanced sensor pads" that allow you to "create fantastic sounds" through the device's built-in speakers. So, essentially it's an electronic drum kit for your fingers that doubles as a mousepad. However, it's not a very functional mousepad, given the small amount of real estate on the pad that's sacrificed for the giant, obnoxious-looking speaker and control buttons -- though, the drum kit picture on the pad isn't much better.