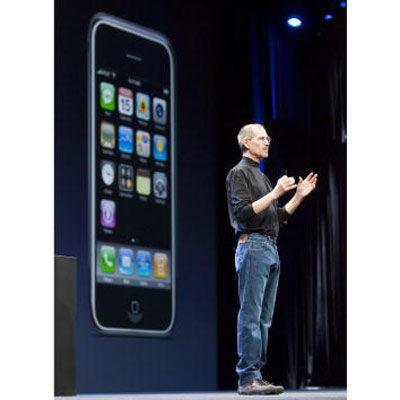 It's Jobs' Brainchild
Even Apple rivals pay homage to Steve Jobs (left) as one of the most iconic tech visionaries of our time.
And, according to sources including Bloomberg and SlashGear, the legacy of the former Apple CEO may live on in the next iPhone. Jobs supposedly had a very heavy hand in the design of the iPhone 5 before passing away in October.