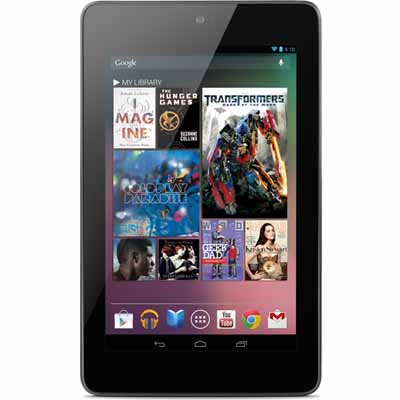 Microsoft wasn't the only software company to try its hand at a tablet this year.
About one week after the debut of Surface, Google unveiled its own homegrown tablet PC, the Nexus 7. The 7-inch tablet was co-manufactured by Taiwanese PC maker Asus and, with an emphasis on multimedia consumption and extreme portability, is poised to become one of the biggest rivals to Amazon's Kindle Fire.
The Nexus 7 is also the first tablet out of the gate to run Google's next-generation Android 4.1 Jelly Bean OS, which it says delivers a faster, smoother end-user experience, along with new features including speech-to-text and gesture control. The new tablet starts shipping in mid-July, starting at $199, the same price as the Kindle Fire.