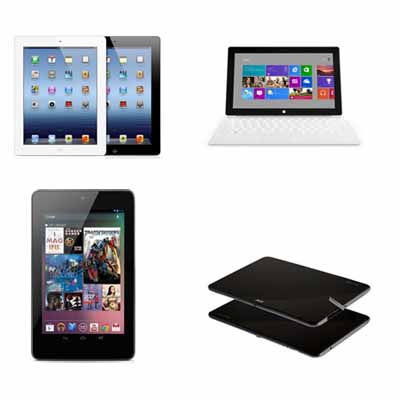 Tablets, Tablets Everywhere
No matter where you are these days -- on a plane, in a classroom, in a cubicle -- it's almost impossible not to spot a tablet. Smaller, lighter and simply more convenient, tablets are projected to account for more annual PC shipments than traditional notebooks over the next four years.
As adoption soars, companies are finding themselves in a constant, toe-to-toe race to come out with the most chic and innovative devices. From tech giants including Microsoft, Apple and Samsung, here's a look at 10 of the coolest tablets unveiled so far in 2012.