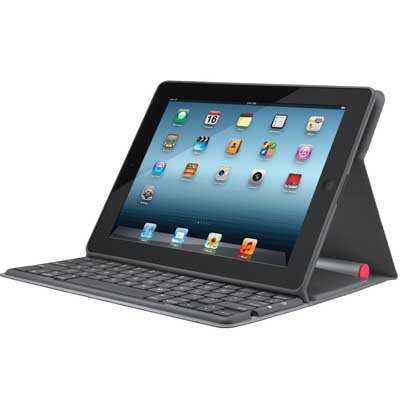 Logitech Solar: $129
You'll never need to recharge or replace the keyboard batteries with Logitech's intuitive Solar Keyboard Folio, which gets its juice from the power of the sun, or home or office lighting (it does not charge the iPad itself).
This two-fold keyboard allows the iPad to snap into place on the front cover and rest at 90-degree and 30-degree angles. Thanks to the knobs that support the screen and keep it in place, this folio can be used on the lap without toppling over. The cover doesn't block the camera, nor any of the iPad's ports. It supports Apple's Smart Lock feature, which automatically shuts off the iPad when closed. It's the priciest of the bunch at $129 list.