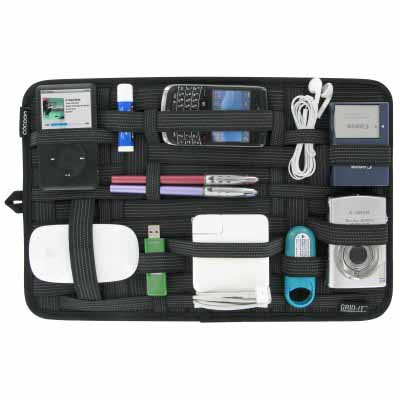 Cocoon Grid-It Organizer
With all the smartphones, tablets and other back-to-school gadgets used by students today, staying organized is a must. Help them find what they need more quickly with Cocoon Grid-It, an organization system that can store everything from a full-size tablet to a phone to basic pens and pencils. It's thin enough to stick into a backpack, and it comes with built-in straps to keep devices in place. It can also be used to hold power cords, headphones and other accessories so more time can be spent hitting the books than searching for their favorite tech toy.
Grid-It starts around $14.99 and comes in a variety of sizes and colors.