Window(s) Shopping: 10 Scenes From Microsoft's Boston Storefront Debut
6:41 PM ET Thu. Aug. 23, 2012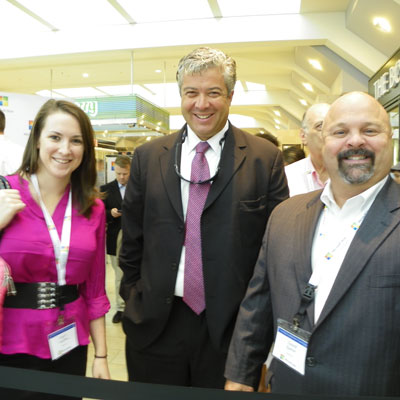 Winxnet Shows Microsoft Some Love
Over 75 Microsoft partners and resellers were in attendance at the event, including a team from Winxnet, a Microsoft partner and Portland, Maine-based solution provider.
David Barter (far right), vice president of sales and marketing at Winxnet, said he was excited to visit the new Boston storefront to support Microsoft's new push into the retail market. As a partner, Barter said he was excited to have a place where he could bring clients to explore new Windows-based devices first-hand, helping them decide which PC or other Windows products would deliver the biggest benefit to their business.
"It's a place for us to bring customers to look at consumer devices and see how they apply to their environments," Barter said. "Before, we had to go to Best Buy."
John Schnauck (pictured middle), Winxnet's regional vice president and general manager of southern New England, and Sarah Hughes (pictured left), marketing director at Winxnet, joined Barter at the opening.