Window(s) Shopping: 10 Scenes From Microsoft's Boston Storefront Debut
6:41 PM ET Thu. Aug. 23, 2012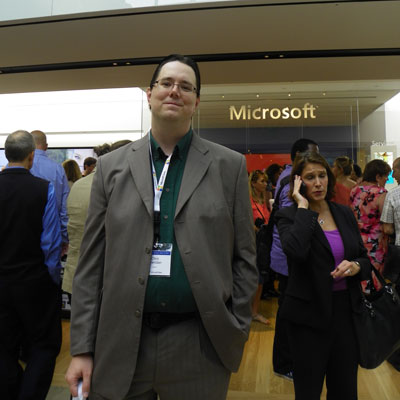 Sentri Shows Support, Too
Chris Sheridan (pictured left), technical solutions architect at Sentri, a fellow Microsoft partner and Westborough, Mass.-based solution provider, said he was excited to see so much consumer interest in Windows-based gadgets, as well as to see Microsoft positioning itself front and center of the consumerization of IT trend.
He also anticipates Windows 8 to be a "revolutionary" product when launched in October.
Sentri is a two-time winner of the Microsoft Small and Midmarket Solutions Partners Group's Northeast Partner of the Year.