Window(s) Shopping: 10 Scenes From Microsoft's Boston Storefront Debut
6:41 PM ET Thu. Aug. 23, 2012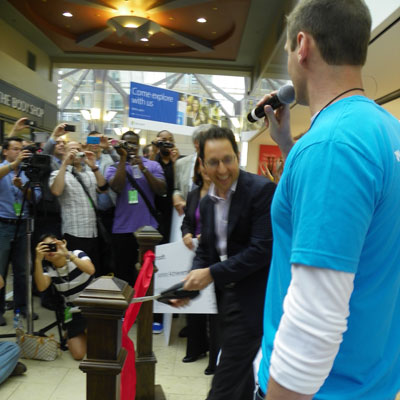 New Store, New Look
Microsoft Chief Marketing Officer Chris Caposella (pictured left) cut the official red ribbon at 9:30 a.m., welcoming eager partners and shoppers into the store.
Caposella also announced that Microsoft had officially changed its logo. After 25 years of using the Windows flag, a new and more simplistic Windows square -- still made up of the traditional green, red, yellow and blue Microsoft colors -- has taken its place.
"We have Windows 8 coming, we have Windows Phone 8 coming, ... we just have a new momentum we're excited about," Caposella told the crowd.