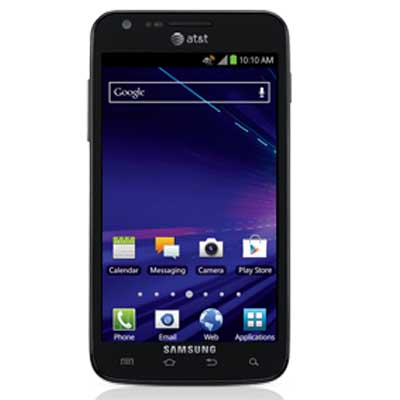 Galaxy S II Skyrocket
Launched in November 2011, the Galaxy S III Skyrocket is basically a souped-up version of the Galaxy S II, running a 1.5GHz Samsung Exynos processor and flaunting a 4.5-inch display. It originally launched with Android Gingerbread, but has since been upgraded to Ice Cream Sandwich. Today, it's available on AT&T's 4G network for $99.99 with a two-year contract.
Unlike many of the Samsung smartphones inspected by the jury, the Galaxy S II Skyrocket wasn't found to infringe on any of Apple's utility patents, meaning those related to scrolling or multitouch features. It was only found to look too similar to the iPhone in terms of its exterior design.