by

Edward J. Correia and Katie Hoss

on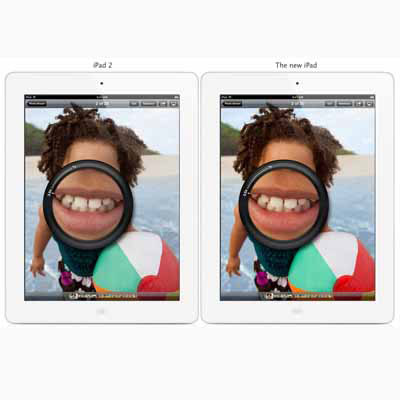 Although the GPUs in its OMAP 4470 SoC support QXGA (which stands for quarter-XGA or 2,048 x 1,536), the 8.9-inch Fire HD will be limited by its 1,920 x 1,200 LCD panel. We use "limited" loosely, because the unit still pumps out 254 pixels per inch (ppi). And like its SoC, that screen density figure compares favorably with that of the new iPad's Retina display, which puts out 2,048 x 1,536 at 264 ppi. Why are the ppi numbers close and the resolution figures far apart? Because Apple's 9.7-inch panel is almost an inch larger diagonally than Amazon's larger unit.
As for the 7-inch devices, Amazon's is virtually identical to Google's. Both are LED-backlit, of the IPS variety for the most colors and widest viewing angles, and display 1,280 x 800 at 216 ppi. The Nexus 7 and new iPad use a scratch-resistant glass made by Corning (but not Gorilla Glass). Kindle Fire HD uses neither, as far as we could learn.