Email this CRN article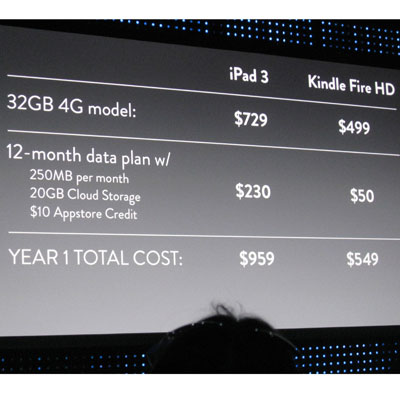 Apples-To-Amazon: Comparing Costs
Bezos also compared the cost of the Kindle Fire HD 4G LTE to that of Apple's new iPad, noting that the first-year cost to own the new iPad, including purchasing the device and paying for data service, totaled $959, compared to only $549 for the Kindle Fire HD 4G LTE.
"We've not just built the best tablet at that price," he said. "We've built the best tablet at any price."
Bezos said the prices for the new Kindle Fire HD tablets and Kindle Paperwhite e-readers reflect Amazon's philosophy of making money on the services that go with the devices and not on the devices themselves.
"We want to make money when people use our devices, not when they buy our devices. ... If somebody buys our device and puts it in a desk drawer, we don't deserve their money."

Email this CRN article