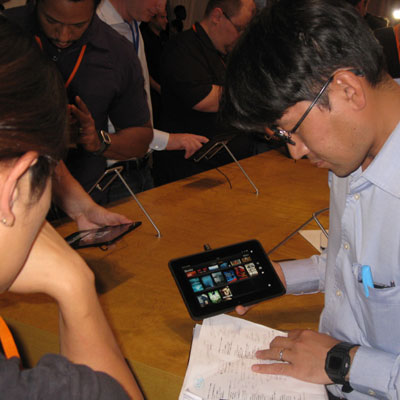 Checking Out The Look And Feel
After Bezos left the stage, attendees exited the conference area to find several tables with Kindle Fire HDs and Kindle Paperwhites, as well as enhanced versions of existing Kindle Fire tablets and Kindle e-readers, available to try.
However, security was tight and the devices were connected to the tables by steel cables. Despite best efforts to take a table full of Kindle Fire HD 4G LTEs home to test, the table was too heavy and in any case did not fit in a standard backpack.