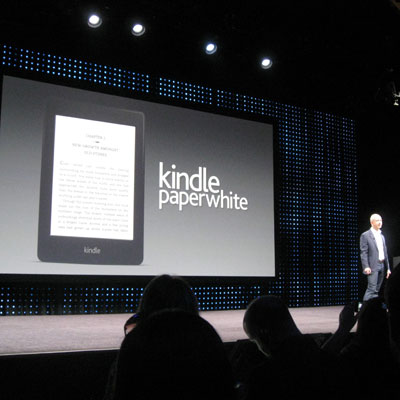 Kindle Paperwhite E-Reader
Bezos introduced new versions of the Kindle e-book readers, including the Kindle Paperwhite, which features a patented light guide screen that distributes light evenly across the display and reflects it down on the screen for high contrast and easy readability in any light conditions.
The new Kindle Paperwhite also features an 8-week battery life because, as Bezos said, users may not want to turn it off. "You won't need to recharge your Paperwhite until Halloween," he said.