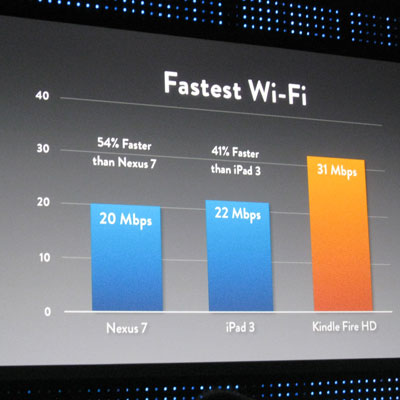 Apples-To-Amazon: Comparing Wi-Fi Speeds
Bezos said that the Kindle Fire HD has dual-band wireless and dual antennas, which provides good Wi-Fi performance. However, it also has MIMO technology, which eliminates noise from echoes caused by radio signals bouncing off walls or other objects, actually using those echoes to improve the signal.
As a result, he said, the Kindle Fire HD has better performance than Apple's new iPad or Google's Nexus 7.