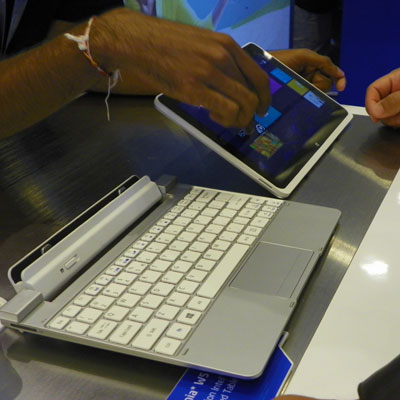 Acer Iconia Tab W510
The Iconia Tab W510 is Acer's flagship hybrid PC based on Microsoft's upcoming Windows 8 OS. Unlike most convertibles, which tend to boast two different form factors -- a tablet or a clamshell -- the Iconia Tab W510 has what Acer calls "tri-mode" functionality, offering a third usage model called "presentation mode." Ideal for watching movies or reading, this third form factor comes to life when users bend the top screen backward and prop it up on its detachable keyboard.
Pricing and availability details aren't available yet, but if Acer follows the suit of several of its OEM rivals, the new device could be coming this October, at the launch of Windows 8.