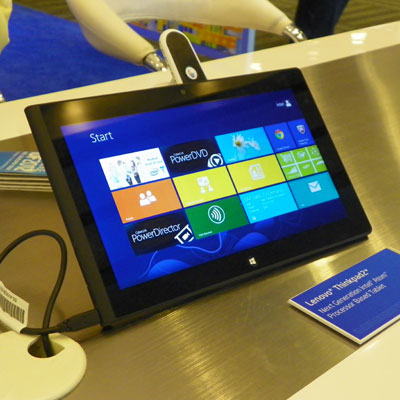 Lenovo ThinkPad Tablet 2
The ThinkPad Tablet 2 is Lenovo's debut Windows 8 offering. It's a 10.1-inch tablet running on an Intel Atom processor and weighs in at just under 1.3 pounds, making it lighter than both Microsoft's Surface tablet and Apple's new iPad. The ThinkPad Tablet 2 is poised to become the de facto tablet of choice for enterprise users when it launches in October; it has a full-sized USB port to attach to other in-office devices like monitors or printers and has biometrically stored passwords and an optional fingerprint scanner for extra security.
Lenovo has not specified a price for the new device, but it told CRN in August that it plans to make it competitive.