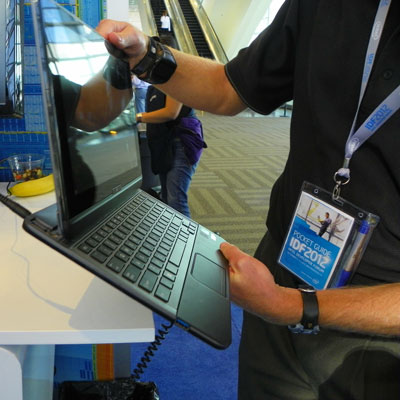 Toshiba Satellite U925t Convertible Ultrabook
Toshiba's first-ever convertible Ultrabook, the Satellite U925t, was one of several hybrid PCs at IDF that touted a half-tablet, half-notebook design. In the Satellite U925t's case, users can opt for traditional clamshell mode or use the sliding hinges to move the top lid down for a more tablet-like experience.
Toshiba's Satellite U925t is also fully touch-enabled, runs an Intel third-generation Ivy Bridge processor and weighs in at about 3.2 pounds. Pricing details haven't been released yet, but Toshiba plans to officially launch the new PC at the end of October, alongside the launch of Windows 8.