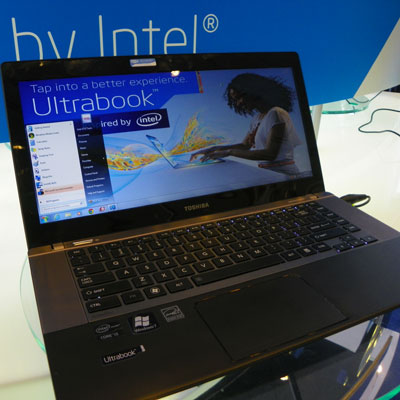 Toshiba Satellite U845W Ultrabook
Toshiba designed its Satellite U845W Ultrabook to be a movie lover's dream, arming it with a 14.4-inch ultrawide HD display and built-in stereo speakers that make it as close to a portable cinema as a PC can get. The extra screen real estate will benefit multitaskers just as much as it does movie buffs, providing plenty of room for split-screen viewing of Office apps.
On the inside, the U845W runs an Intel Ivy Bridge processor and has 8 GB of DDR3 memory. Toshiba officially launched the device in July for $1,000 running Windows 7, but buyers can upgrade to Windows 8 for an additional $14.99 when the new OS launches this October.