Ready For Launch: 12 Hot Devices Running Windows 8
10:00 AM ET Fri. Oct. 26, 2012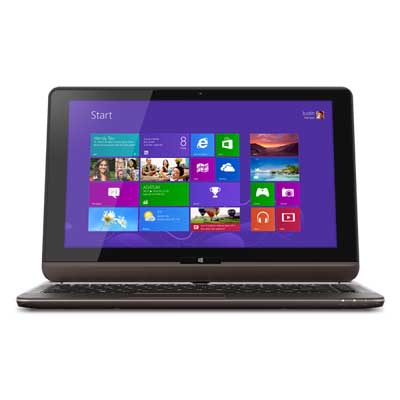 Toshiba Satellite U925t Convertible Ultrabook
Toshiba's first-ever convertible Ultrabook, the Satellite U925t, lets users alternate between an ultra-thin notebook or tablet form factor, thanks to a set of sliding hinges that let the top screen detach from the keyboard.
Toshiba's Satellite U925t is optimized for the Windows 8 "Metro" UI, equipped with native multi-touch and gesture support. The U925t runs an Intel third-generation Ivy Bridge Core processor, and holds true to its thin and light promise, weighing in at just 3.2 pounds and measuring only 0.8-inches thick.
The device also includes a front HD webcam, a 3-megapixel rear camera, and support for near-field communication.
Pricing details haven't been released yet, but Toshiba plans to officially launch the new PC on October 26, alongside the launch of Windows 8.