Ready For Launch: 12 Hot Devices Running Windows 8
10:00 AM ET Fri. Oct. 26, 2012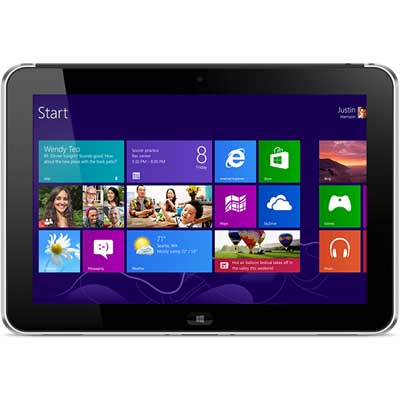 HP ElitePad 900
Its TouchPad may have fizzled out completely in August 2011, but HP is trying its hand again in the tablet market, this time with its new ElitePad 900.
Running Windows 8 and Intel's latest "Clover Trail" Atom processors, the 10.1-inch ElitePad 900 is targeted at enterprise users. It boasts a number of security features for IT managers, such as HP's Client Security and Drive Encryption solutions, and its x86-based architectures lets it synch with HP's existing Client Management solutions, so IT teams can more easily track and secure the device.
What's more, the ElitePad 900 also comes with an optional "Productivity Jacket" that arms it with an integrated keyboard, connectivity ports, and an SD card reader for users craving a more traditional PC-like experience.
HP hasn't specified pricing yet, but said the new ElitePad 900 will be available in January.