Ready For Launch: 12 Hot Devices Running Windows 8
10:00 AM ET Fri. Oct. 26, 2012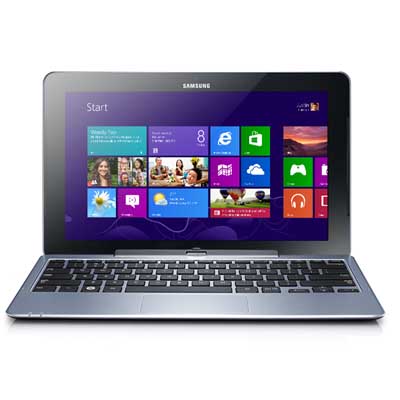 Samsung ATIV Smart PC
Another notebook-tablet hybrid slatted to hit U.S. shelves this fall is Samsung's ATIV Smart PC, an 11.6-inch stand-alone slate that comes equipped with a detachable keyboard for a more traditional PC-like experience.
The new ATIV Smart PC touts 10-point multi-touch functionality that's optimized for Windows 8, but also includes native support for the S Pen, Samsung's homegrown stylus that rose to fame with its Galaxy Note tablet. The S Note app, which allows users to jot down notes or doodle on-the-go, is also included out of the box.
Under the hood of the ATIV Smart PC is an Intel "Clover Trail" Atom processor, 2GB of RAM, and a generous 13.5-hour battery life. Despite these specs, the new ATIV Smart PC still maintains a slim, 0.39-inch frame, and weighs in at 3.26 pounds in clamshell mode and 1.6 pounds as a tablet.
The ATIV Smart PC starts at $649, and is expected to launch on Oct. 26.