Ready For Launch: 12 Hot Devices Running Windows 8
10:00 AM ET Fri. Oct. 26, 2012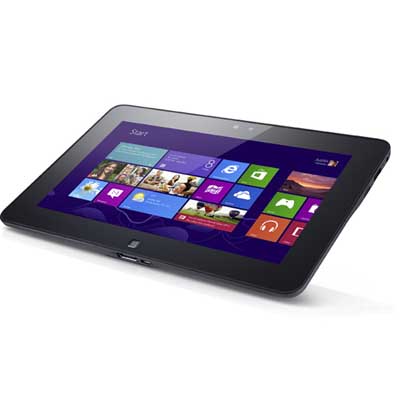 Dell Latitude 10 Tablet
Dell is readying a full line-up of Windows 8-based devices for this fall, but its Latitude 10 tablet is one of the few that is specifically targeted at verticals markets like healthcare, government and education. The 10-inch tablet comes with a number of built-in security features, such as Dell Data Protection and Encyrption, which encrypts all data from the drive to a USB port, along with a fingerprint and smart card reader.
Dells new Latitude 10 tablet weighs in at 1.6 pounds, and measures 0.4-inches thick. It runs an Intel "Clover Trail" Atom processor, has an integrated USB 2.0 port, and an 8-megapixel rear-facing camera. What's more, Dell's 10-inch tablet has swappable batteries, a feature likely to draw in frequent travelers who want to ensure they can keep the device going, even without an outlet.
The Latitude 10 is available for pre-order now, starting at $649.