Ready For Launch: 12 Hot Devices Running Windows 8
10:00 AM ET Fri. Oct. 26, 2012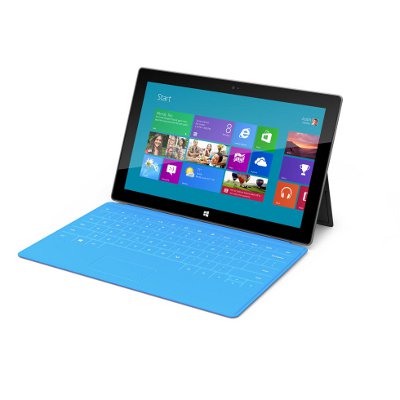 Microsoft Surface
Perhaps the most highly-anticipated Windows 8-based device set to launch in October is Microsoft's Surface, the software giant's first-ever homegrown tablet PC.
Two versions of Surface will be available upon the Windows 8 launch -- one running an x86-based processor and Windows 8 Pro, and one running and ARM-based processor and Windows RT. An optional Touch Cover that doubles as keyboard can be used with both models.
The Windows RT version of Surface is thinner and lighter, weighing it at 1.5 pounds and measuring 0.36-inches thick. The more heavy-duty Windows 8 Pro versions weighs 2 pounds and measures 0.53-inches thick, but also says more storage capacity. Both tablets have 10.6-inch HD displays.
Surface will sell between $499 and $699, depending on storage capacity and whether users opt for the Touch Cover keyboard.