Ready For Launch: 12 Hot Devices Running Windows 8
10:00 AM ET Fri. Oct. 26, 2012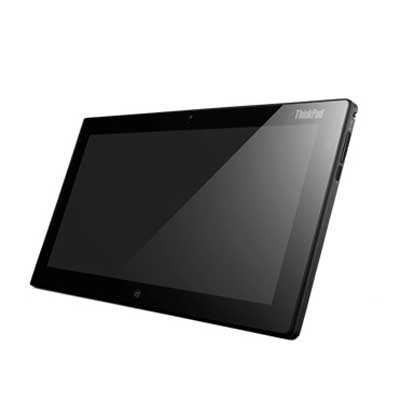 Lenovo ThinkPad Tablet 2
Lenovo's debut Windows 8 offering, the ThinkPad Tablet 2, has what it takes to become the de facto enterprise tablet. It's a 10.1-inch device running on an Intel Atom processor and weighing in at just under 1.3 pounds, making it lighter than both Microsoft's Surface tablet and Apple's new iPad. More notably, though, it touts a number of features that make it ideal for enterprise use, including a full-sized USB port to attach to other in-office devices like monitors or printers and an optional fingerprint scanner for extra security.
Users will have the option of separately purchasing a stylus and a detachable keyboard -- that's even equipped with Lenovo's signature red TrackPoint -- to use alongside the new ThinkPad's 1,366-by-768 display.
The new Lenovo ThinkPad Tablet 2 starts at $649.