Ready For Launch: 12 Hot Devices Running Windows 8
10:00 AM ET Fri. Oct. 26, 2012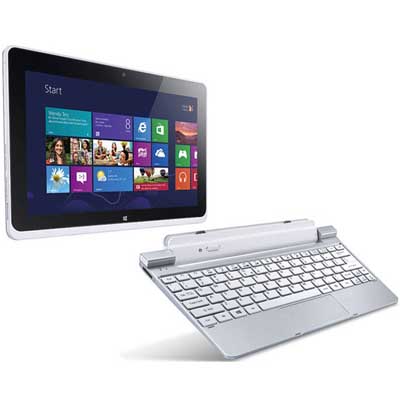 Acer Iconia W510 Tablet
The Iconia Tab W510 may share the same "Iconia" brand as the rest of Acer's flagship tablets, but don't let the name fool you -- it's definitely been made over for Windows 8. It sports a half-notebook, half-tablet design like most convertibles, but also has a third usage model called "presentation mode." Ideal for watching movies, browsing the web, or, as the name suggests, viewing PowerPoint presentations, this third form factor comes to life when users bend the top screen backward 295 degrees and prop it up on its detachable keyboard.
Acer's Iconia W510 can be used as a traditional 10.1-inch tablet by detaching the top screen from the keyboard and taking it on-the-go. The screen resolution is 1366-by-768.
The Iconia W510 tablet will sell for $499, and hits shelves Nov. 9.