Ready For Launch: 12 Hot Devices Running Windows 8
10:00 AM ET Fri. Oct. 26, 2012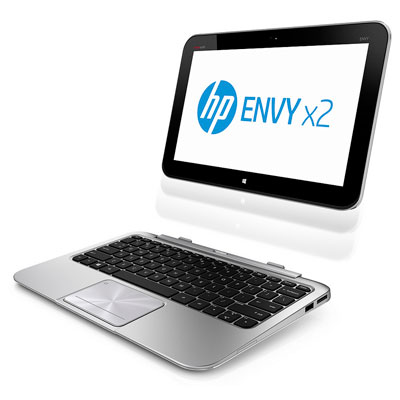 HP Envy x2
HP is also readying a Windows 8 device for any users torn between a notebook and a tablet: the Envy x2.
Equipped with magnetic hinges that let its 11.6-inch display be used as either a clamshell or a tablet, the Envy x2 boats ultrawide viewing angles optimized for the Windows 8 touch-enabled interface. It weighs 3.1 pounds when being used as a notebook, with the tablet portion itself weighing in at 1.5 pounds.
While its keyboard and USB functionality make a good fit for enterprise users, the Envy x2 is also poised to attract the consumer side of the house, with an 8-megapixel rear-facing camera, an optional stylus, and HP Connected Photo, a new app that lets users sync photos across various mobile devices.
Near-field-communication technology is also included natively. The HP x2 Envy will see for $849 and starts shipping Nov. 14.