Ready For Launch: 12 Hot Devices Running Windows 8
10:00 AM ET Fri. Oct. 26, 2012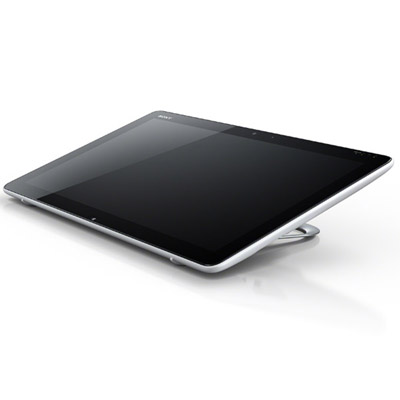 Sony VAIO Tap 20
The Sony VAIO Tap 20 is one of the few Windows 8 devices that doubles as an all-in-one desktop and a (really, really big) tablet. Users can choose between using the Vaio Tap's 20-inch display as a traditional desktop monitor or, by pushing in its built-in kickstand, in tablet mode, laying it down on a conference room table or even the living room floor.
Both modes let users take advantage of the Vaio Tap 20's 10-point multi-touch technology and its 1600-by-900 display. On the inside of Sony's half-desktop, half-tablet device is an Intel Core i5-3317 processor, 4GB of RAM, and 1 TB hard disk.
The Vaio Tap 20 is NFC-enabled, allowing it to share files and photos with other gadgets simply by tapping them together. But you might have to put some muscle into it; Sony's hefty 20-inch tablet weighs just over 11 pounds.
The Vaio Tap 20 will be available on Oct. 26, starting at $880.