Small Crowd For The iPad Mini: 10 Scenes From The Boston Launch
4:00 PM ET Fri. Nov. 02, 2012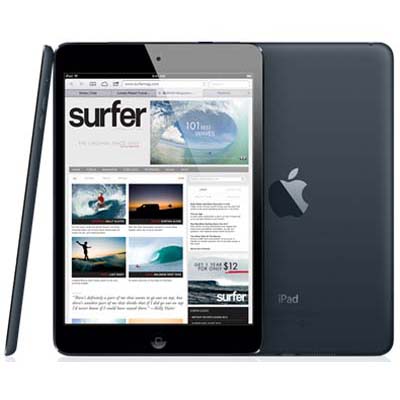 Eye On The Prize
The new iPad mini sports a 7.9-inch screen (compared to the usual 9.7-inch design) and is Apple's debut offering in the smaller-sized tablet market. It will go head-to-head against Google's Nexus 7 and Amazon's 7-inch Kindle Fire HD, which have been embraced by consumers over the past few months, thanks to their shrunken-down form factors and ultra-lightweight designs.
Following suit, the new iPad mini weighs in at just 0.68 pounds and measures a barely-there 0.28 inches thick. It does, however, have a slightly lower-resolution display than the third- and fourth-generation full-sized iPads.
Apple's new tablet is available in a 16-GB version for $329, a 32-GB version for $429 and a 64-GB version for $529. Users can also splurge for a cellular-equipped model, starting at $459.