Small Crowd For The iPad Mini: 10 Scenes From The Boston Launch
4:00 PM ET Fri. Nov. 02, 2012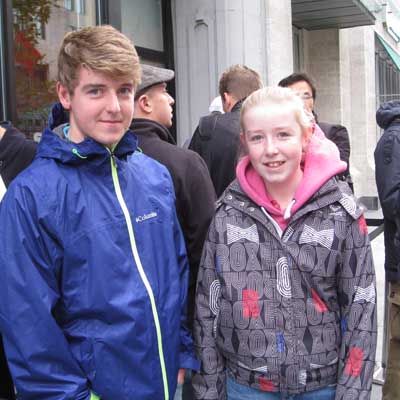 Bragging Rights
Eva Coghlan waited in line with her brother Cian (both pictured here) to grab a new iPad mini before returning home to Ireland after their trip to Boston. Eva was excited to be among the first of her classmates back home to have an iPad mini, and liked the tablet's smaller shape.
"I'll be able to bring it around more," she said.
The Coghlans also said purchasing an iPad mini in Boston would save them some cash, as the tablet costs about $150 more in Ireland.