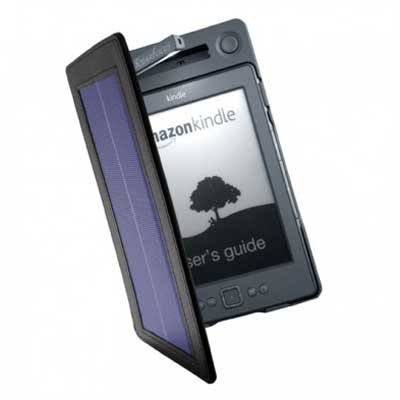 SolarFocus SolarKindle Cover
Another gift idea for the eco-conscious is SolarKindle, a unique tablet case that charges the Kindle with a high-performance solar panel built right into its cover.
Also included in the case is a built-in reserve battery to ensure the Kindle never runs out of juice, along with an LED reading light. A USB port is also integrated into SolarKindle, for charging the good ol' fashioned way on those not-so-sunny days. The case sells for $40 on SolarFocus' and Amazon's websites.