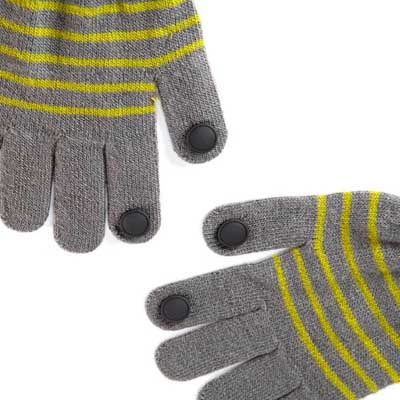 Digits Conductive Pins
There's nothing worse than having to remove your gloves in sub-zero temperatures just to post that urgent tweet. So help your techie keep warm this winter -- while still staying digitally connected -- with Digits, mini conductive pins that attach to the fingertips of gloves. Users can post pictures, search the Web and more on any touchscreen device -- without having to shed the gloves.
You can get a four-pack of Digits on www.quirky.com for just $12.