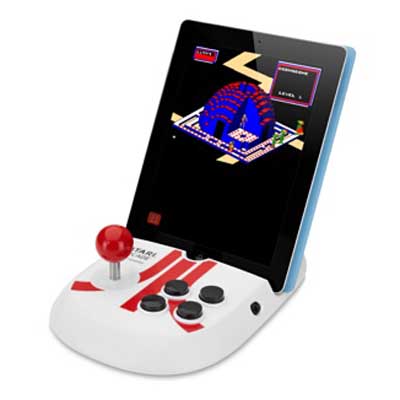 Discovery Bay Atari Arcade For iPad
For any old-school gamers out there, consider Discover Bay's Atari Arcade for the iPad.
The dock itself sells for $60 and transforms your techie's iPad into a classic Atari gaming console. Users can choose from 99 different games, including old favorites like Asteroids, Centipede and Missile Command, which are available via the Atari Greatest Hips app in Apple's App Store.