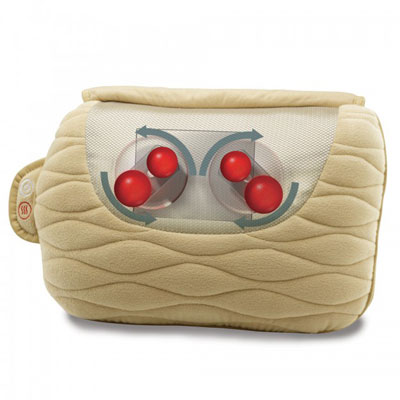 HoMedics Ultra Plush Shiatsu
The HoMedics Ultra Plush Shiatsu pillow offers a deep-kneading massage for your neck, shoulders, back or anywhere else you may need it, and it can be taken on the go. It provides a relaxing shiatsu massage, which can be combined with heat, in a soft and smooth quilted pillow that is easily used in the car, at a desk, on the couch or on a plane.
At $49.99, this pillow offers the perfect massage after a long day without the high cost of an in-person massage -- and for that, she'll thank you.