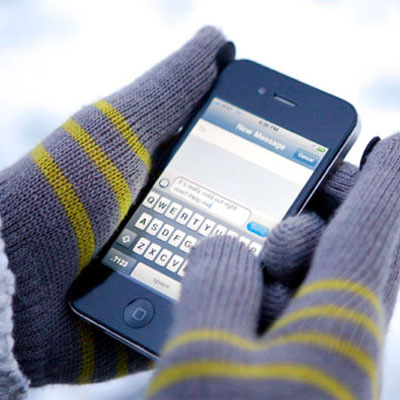 Digits Conductive Glove Pins
When the weather is freezing outside and a businesswoman needs to answer an urgent text, a mom needs to call the babysitter or a gal just needs to call her girlfriend, the last thing she wants to do is take off her gloves to do so. With Digits, mini conductive pins that attach to the fingertips of any pair of gloves, users can post pictures, search the Web, make a call and more on any touchscreen device without having to take off the gloves.
You can get a four-pack of Digits for just $12.