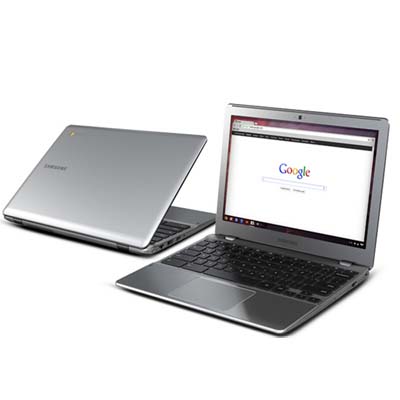 8. Samsung Chromebook
Still very cool (though definitely not an Ultrabook) is the Samsung Chromebook Series 5. The second-generation Chromebooks pack lots more horsepower than the first-gen Chromebook, and also has more to horse around with. Its 1.3GHz Intel Celeron 867 processor and 4 GB of memory run rings around the Atom N570 with 2-GB RAM. The new model has Intel's HD graphics processor compared with the Intel GMA 3150 chip found in its predecessor.
Chromebook offers quicker control over network and monitor settings than before, plus an app launcher similar to Windows' taskbar that provides the ability to semi-multitask through multiple browser windows in a new desktop environment. When plugging in USB storage or a memory card into the multireader, a browser window pops up with a listing of what's on it. At a list price of $549, the new Chromebooks are a better value than before.