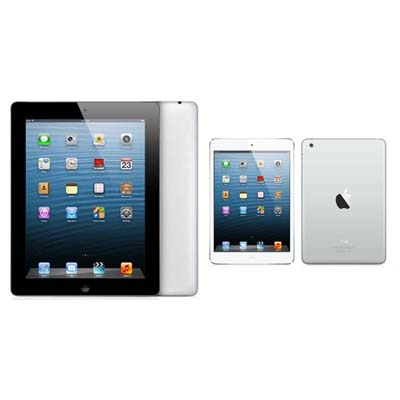 Comparing Apple's To Apple's
Contrasting the fourth-gen iPad with the new iPad mini keeps things simple, in a way. The older sibling is the larger of the pair, and it's the more sophisticated. The younger device, as goes the adage, is the more beautiful. All three current iPad models are clearly wrought from the same genes, and one's buying choice might come down to the size of your bag or your budget.
Cupertino's mini model drops into the market starting at $329, expensive for a small tablet, but it's also the cheapest a new iPad has ever been. Access to Apple's tablet ecosystem has never had a lower bar. Yet its low cost comes at a price; its larger sibling has far more technology packed inside. The iPad 4 isn't just bigger -- it's the higher-end model. Here's why.