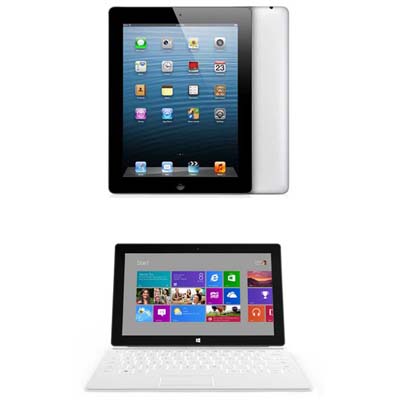 Apple iPad 4 vs. Surface RT
The dust has long since settled on Microsoft's secretive June 18 announcement, and the Surface for Windows RT "iPad killer" device has been shipping for nearly two months now.
While an Intel Core-based tablet called Surface for Windows 8 Pro is still about two months off, the ARM-based device is a strong product and well able to compete spec for spec with the Apple iPad 3. But what about Apple's latest, the iPad 4? Which tablet provides a better value in terms of hardware, features and availability of software -- Microsoft's first tablet or Apple's fourth? To help you decide, here's a feature-by-feature comparison of Surface for Windows RT vs. iPad 4.