by

Kristin Bent and Nathaniel Wattenmaker

on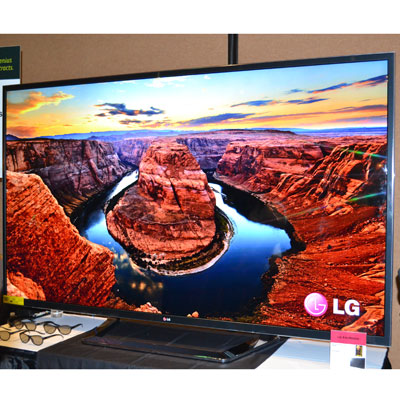 CES always ushers in the best and brightest in TVs, and 2013 is shaping up to be no exception.
LG was among the first to wow attendees with its 84-inch Ultra HD TV, boasting a super-crisp 3,840 x 2,160 resolution and a pixel count that's four times higher than a traditional full HD TV. At 84 inches, LG's latest TV can transform any living room into a full-fledged theater, 3-D technology and all. Granted, all this cinematic glory will cost you -- LG said pricing starts at a hefty $20,000.