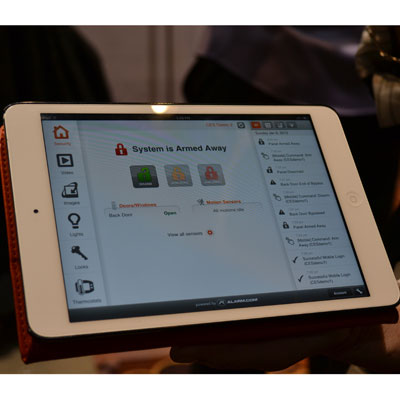 Alarm.com Home Automation
Home automation is shaping up to be a major theme at this year's CES, with Alarm.com, a provider of interactive security solutions, aiming to shake things up.
Through a single mobile app, Alarm.com users can manage everything from the locks on their doors to in-home alarm systems and light switches. The free app, which works with iOS, Android, Windows and BlackBerry devices, also lets users remotely control their homes' thermostats and keep better tabs on energy costs -- all from their smartphone or tablet.