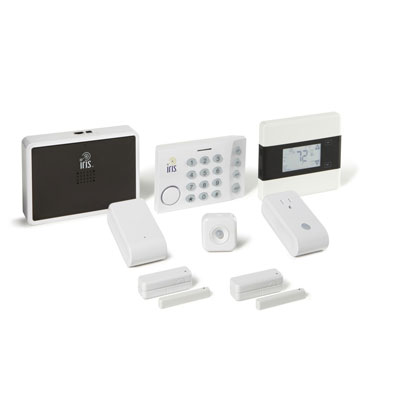 Lowe's Iris Smart Kit
Another standout CES product in the home automation category is Lowe's Iris Smart Kit, a cloud-based, do-it-yourself system that lets homeowners monitor their home from anywhere using a smartphone or tablet.
Lowe's showed off a number of next-generation Iris products, including apps for remotely monitoring lawn sprinklers, smoke detectors and home energy costs. For pet enthusiasts, there is even an app that keeps track of pet doors so it's easy to tell when the family dog is coming and going. Lowe's Iris kits are compatible with iOS- and Android-based devices, and most start around $179.