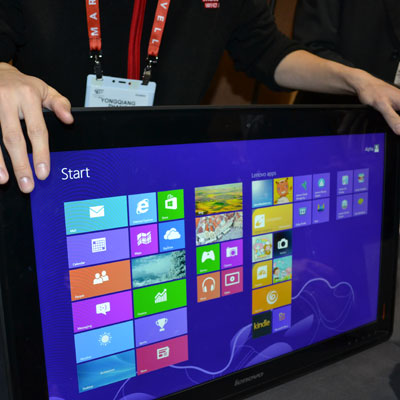 Lenovo IdeaCentre Horizon
Lenovo stole the CES show floor with its new IdeaCentre Horizon Table PC, a unique gadget that doubles as an oversized Windows 8 tablet and an all-in-one PC.
The 27-inch, touch-enabled device can be paired with accessories including "e-dice" and joysticks for multiplayer game play, or can be propped upright using a built-in smart hinge and transformed into a desktop PC. Simply put, the IdeaCentre Horizon offers a ton of screen real estate for both work and play. Lenovo said the new IdeaCentre Horizon Table PC will be available this summer through its channel and via its website and is priced at $1,699.