by

Kristin Bent and Nathaniel Wattenmaker

on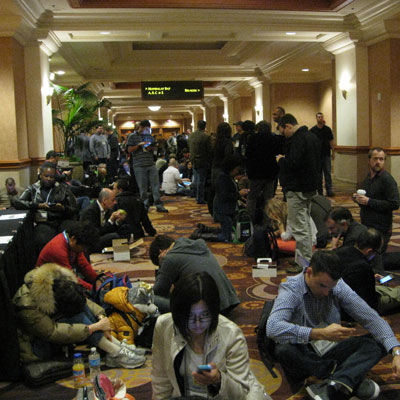 Day two of the International Consumer Electronics Show ushered in a slew of new gadgets that were just as eye-popping, if not more so, than those on day one. Most of these never-before-seen techie treasures made their debut at Pepcom's Digital Experience event, where journalists again flocked to get their fill.
Here are 10 devices that caught our eye.