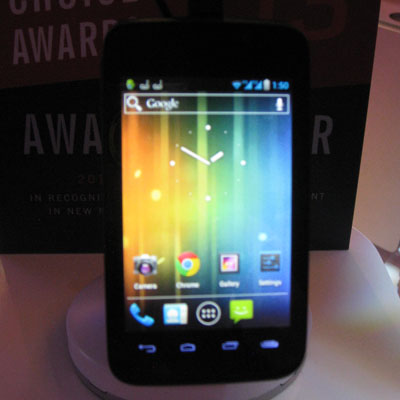 Intel Lexington-Based Smartphone
Also at Intel's CES booth was a smartphone reference design running its new Atom Lexington Z2420 processor. The phone itself was mysteriously devoid of any brand name (although Intel said manufacturers would include Acer, Safaricom and Lava), but you could still get a feel for the new chip inside.
Lexington, which is aimed primarily at lower-end smartphones for emerging markets, runs up to 1.2GHz, includes Intel's Hyper-Threading Technology, and has what Intel calls "advanced imagining capabilities," such as a bursting mode that lets users capture up to seven pictures in just one second. Intel also says its new Lexington platform is optimized primarily for phones running Google's Android OS.