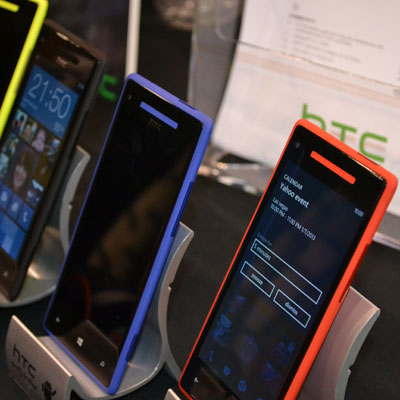 HTC Windows Phone 8X
HTC's Windows Phone 8X proved buzzworthy at this year's CES, with its colorful designs making it stand out from the crowd.
The 4.3-inch device runs Microsoft's new Windows Phone 8 OS and has a unique unibody design that makes it feel especially thin and light. The Windows Phone tiled UI pops inside the 8X's bright blue, red and yellow frames. Inside there is a 1.5GHz Qualcomm Snapdragon processor and 16 GB of storage. The HTC Windows Phone 8X also includes a 2.1-megapixel front-facing camera, along with a built-in amplifier for top-notch sound quality, compliments of Beats Audio.